Clinical Trials & Studies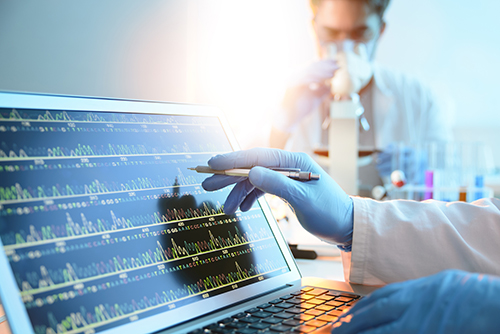 We strive to offer the latest knowledge and cutting-edge medical technology to our patients for treatment of their conditions. We are actively participating in several FDA sanctioned clinical trials as well as numerous IRB approved clinical studies. In patients with complex ocular problems, if indicated, clinical trial may offer our patients the chance to receive treatments that are not available elsewhere.
Clinical trials are not for everyone. Patient selection and visits are rigorous to ensure efficacy for the participants. Patients are extremely carefully monitored to ensure the safety. The best interest of patients is always our priority and patients will always have direct communications with our study staff.
If you are interested in any of these trials, please contact our Palisades Park office at 201-461-0021.
---
A Study of the Long-term Safety and Efficacy of Adalimumab in Subjects With Intermediate-, Posterior-, or Pan-uveitis
Protocol M11-327
There is an unmet medical need in non-infectious intermediate-, posterior- and pan uveitis. These types of uveitis are at a higher risk for vision loss compared to anterior uveitis. Patients with these types of uveitis are often treated with chronic corticosteroids. The use of chronic corticosteroids is linked with predictable long-term side effects. The objective of this study is to evaluate the long term efficacy and safety of adalimumab subjects with non-infectious intermediate-, posterior- or pan-uveitis.
Requirements: Male or female, ages 18-99, subject must have successfully enrolled in either study M10-877 or M10-880 and either met the endpoint of "Treatment Failure" or completed the study.
Sponsor: AbbVie Inc.
Status: Closed for enrollment.
A Prospective, Multi-Center, Randomized, Double-Masked, Positive Controlled, Phase 3 Clinical Trial Designed to Evaluate the Safety and Efficacy of Iontophoretic Dexamethasone Phosphate Ophthalmic Solution Compared to Prednisolone Acetate Ophthalmic Suspension (1%) in Patients with Non-Infectious Anterior Segment Uveitis
Protocol EGP-437-006
To evaluate the safety and efficacy of ocular iontophoresis with dexamethasone phosphate ophthalmic solution EGP-437 using the Eyegate II Drug Delivery System (EDGS) compared to prednisolone acetate ophthalmic suspension (1%) in patients with non-infectious anterior segment uveitis.
Requirements: Male or female, ages 12-85, with a diagnosis of unilateral or bilateral non-infectious anterior segment uveitis.
Sponsor: Eyegate Pharmaceuticals, Inc.
Status: Open for enrollment
PEACHTREE: A Phase 3, Randomized, Masked, Controlled Clinical Trial to Study the Safety and Efficacy of Triamcinolone Acetonide Injectable Suspension (CLS-TA) for the Treatment of Subjects with Macular Edema associated with Non-Infectious Uveitis
Protocol CLS1001-301
The study is designed to evaluate the safety and efficacy of suprachoroidally administered triamcinolone acetonide, CLS-TA, in subjects with macular edema associated with non-infectious uveitis.
Requirements: Male or female, ages 18 and older, with diagnosis of non-infectious uveitis, diagnosis of macular edema associated with non-infectious uveitis, and Visual Acuity score of ≥ 5 letters read (20/800 Snellen equivalent) and ≤ 70 letters read (20/40 Snellen equivalent), in the study eye
Sponsor: Chiltern International Inc.
Status: Open for enrollment
---
Related News Stories:
BUSINESS | May 18, 2006 From Asia to America, How Bausch's Crisis Grew
By BARNABY J. FEDER - http://www.nytimes.com/2006/05/18/business/18eye.html?emc=eta1&_r=0
An accident nearly 30 years ago left her blind in one eye. It took a series of unexpected, fortunate coincidences to change that fate.
Improving Vision with Artificial Corneas
Research Sources:
The Ocular Immunology and Uveitis Foundation: A Guide to Ocular Inflammatory Disease webpage.
NEI Office of Science Communications: National Eye Institute webpage